Content
and media
Create a platform for your brand
and fans.
Manage member-exclusive content,
communities, and eCommerce
on b.stage,
the all-in-one bespoke solution.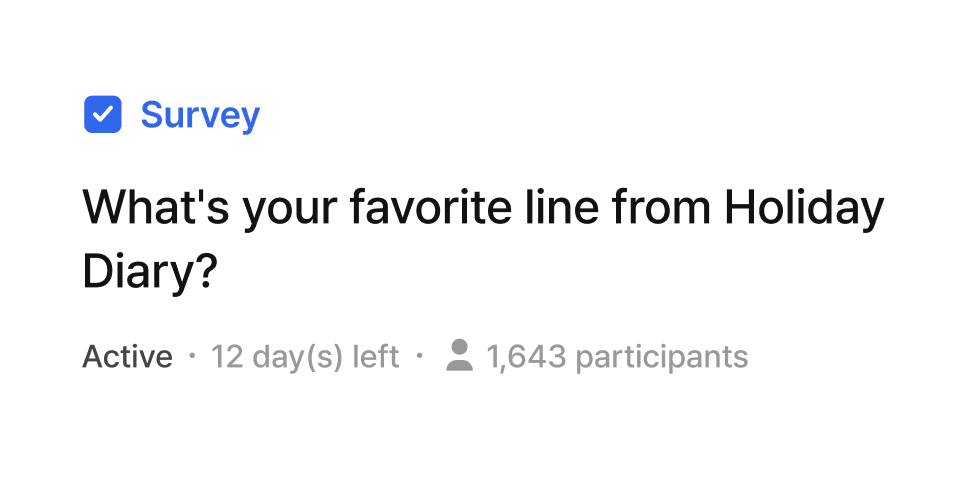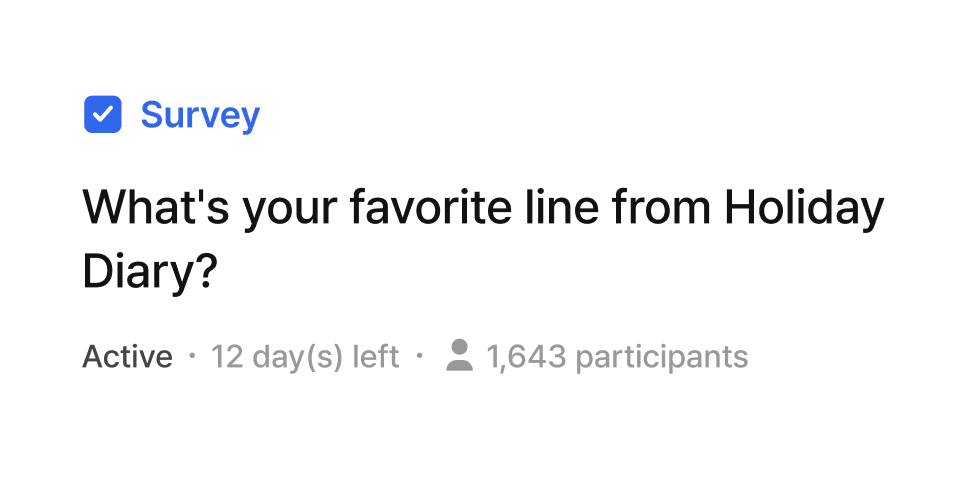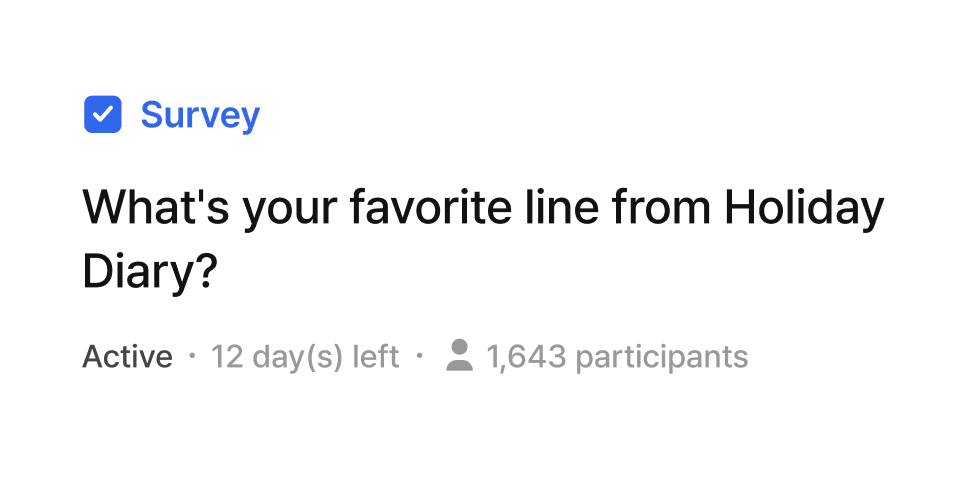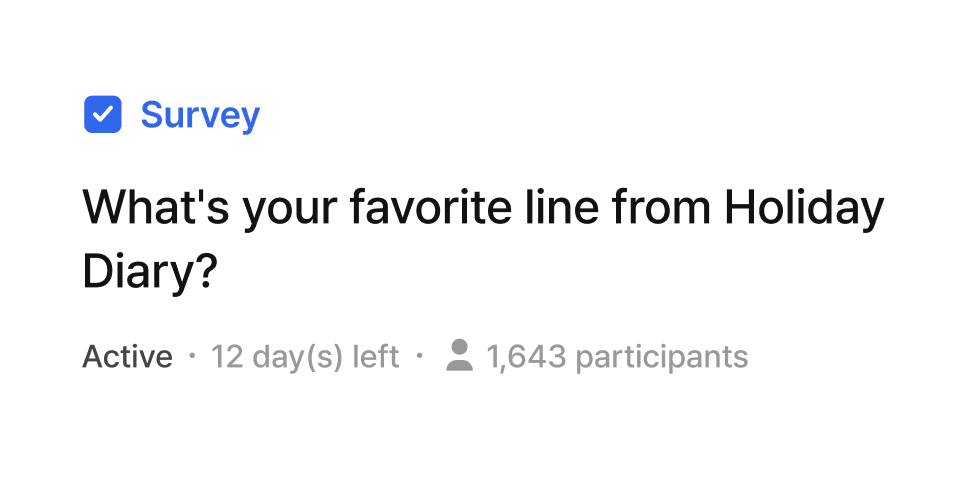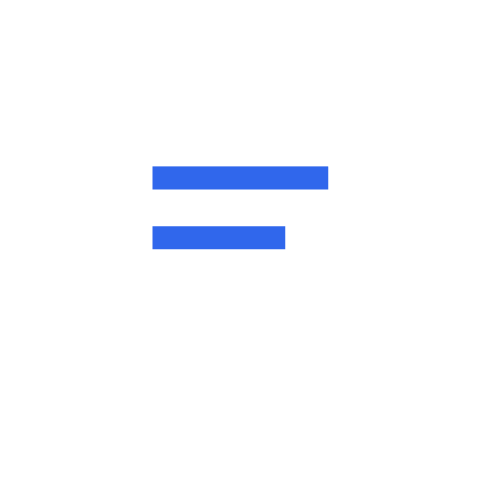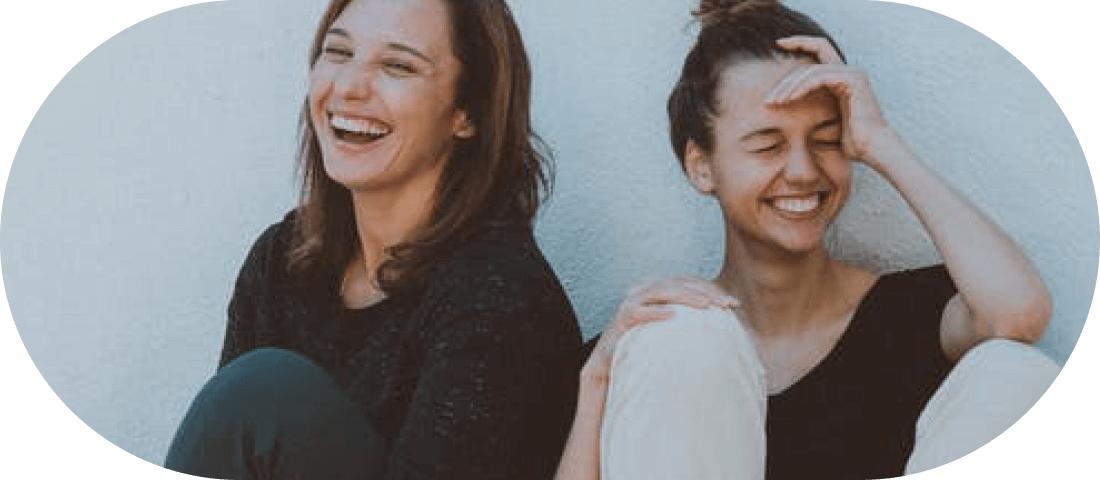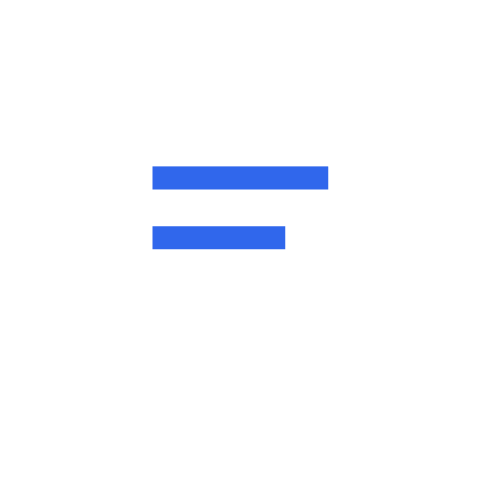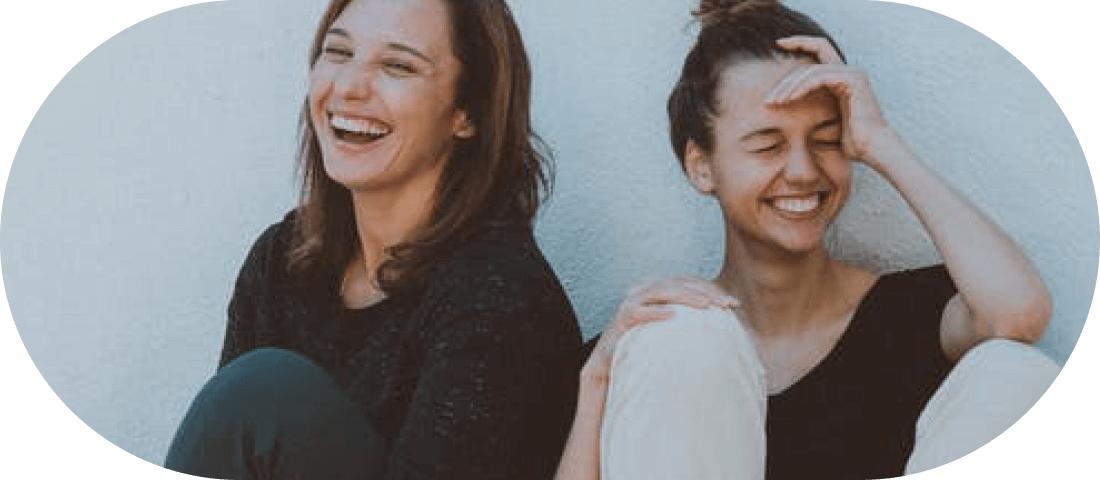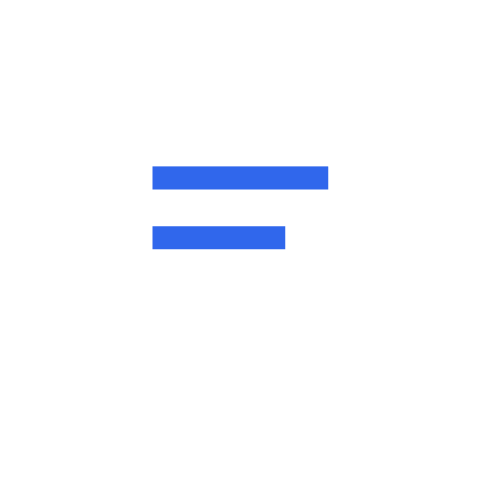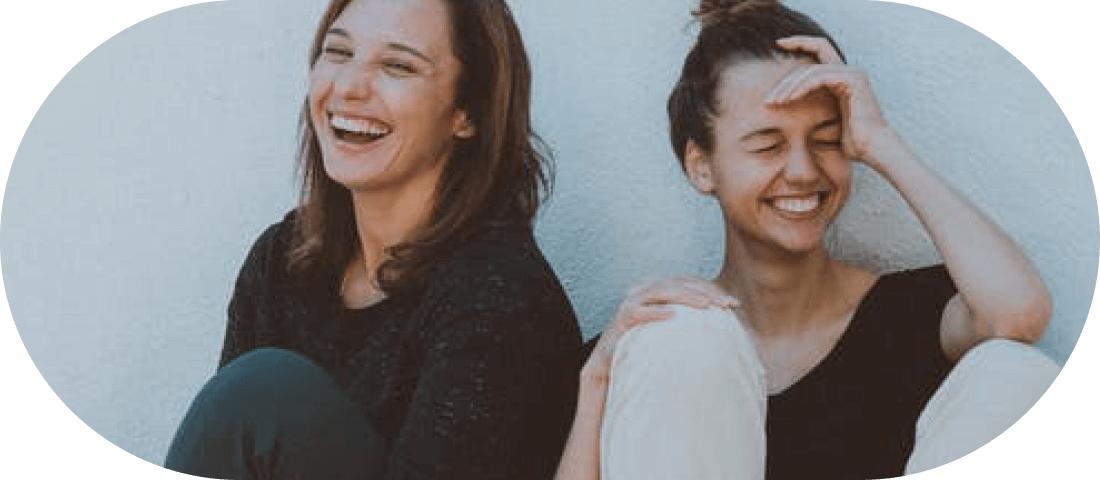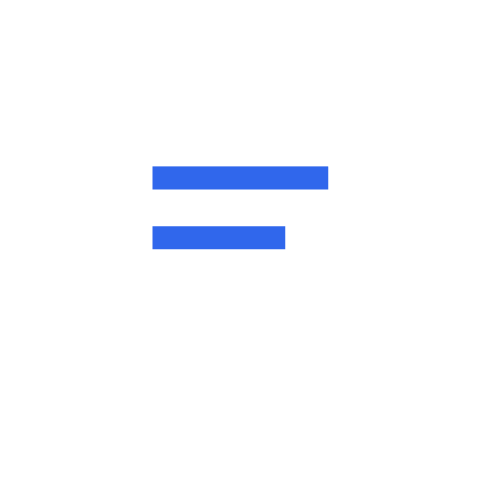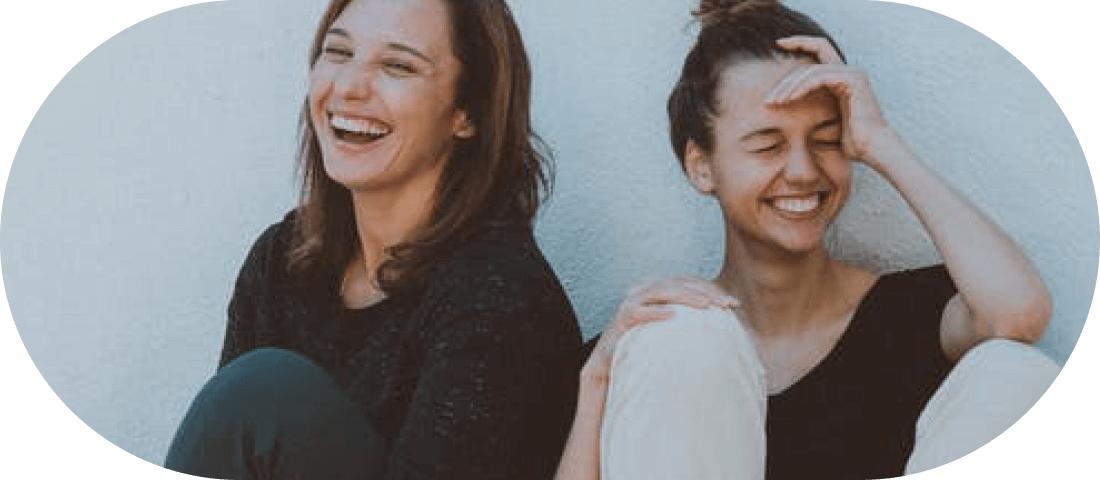 Gather fans who love
your content
and build a
fandom business
Communicate with your fans in one place and offer special benefits.
Extend the life span of your content and
make your fandom business sustainable.
Collect all your content from
multiple distribution
channels, including TV,
online broadcasts, and OTT
Bring fans of your content together
in one place to create a community.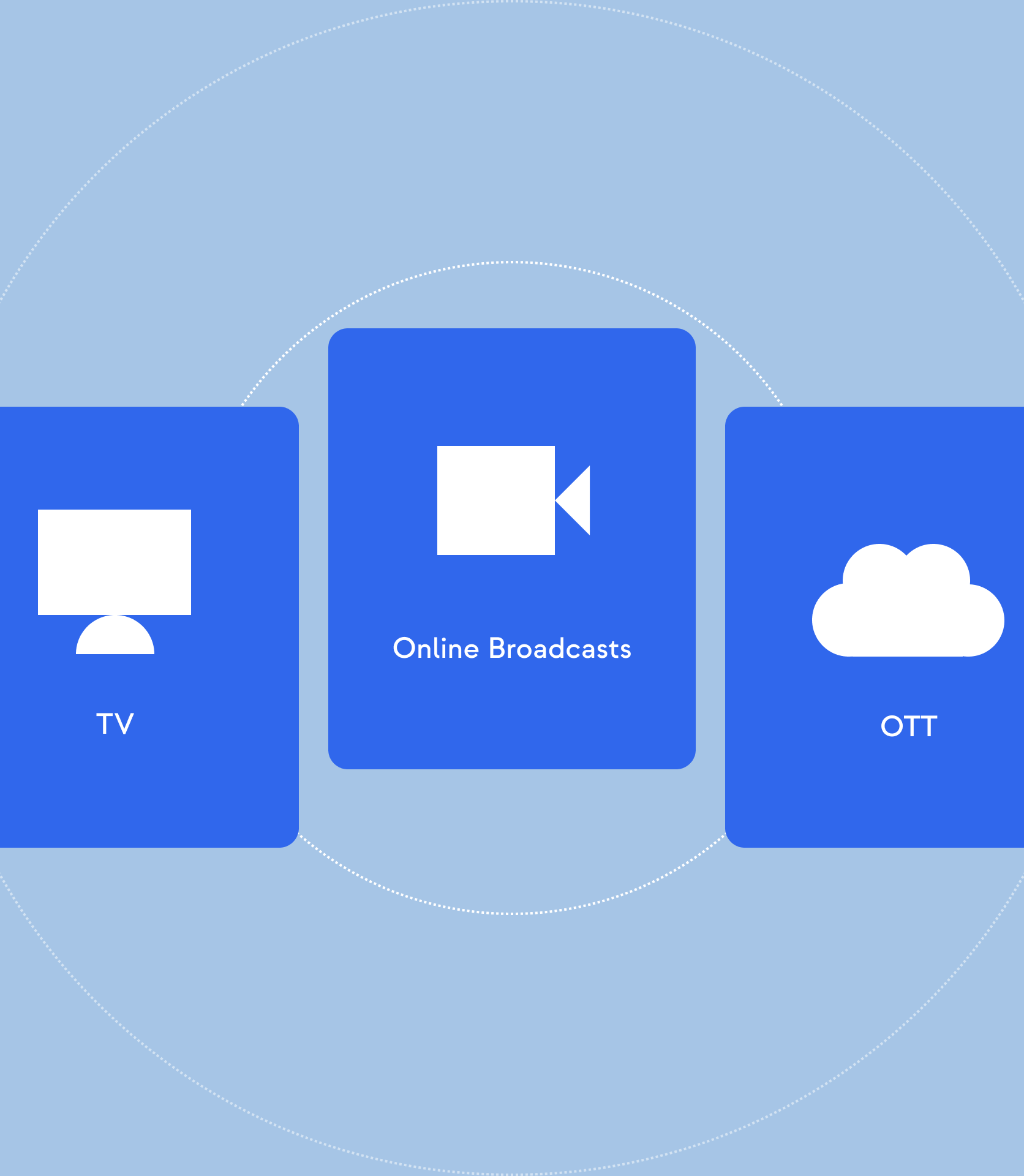 Create and upload content
for your fans
in your own
space
Along with the photos and videos you
upload directly,
you can also integrate
videos from other platforms
into your b.stage content.
*Supports YouTube and Twitch integrations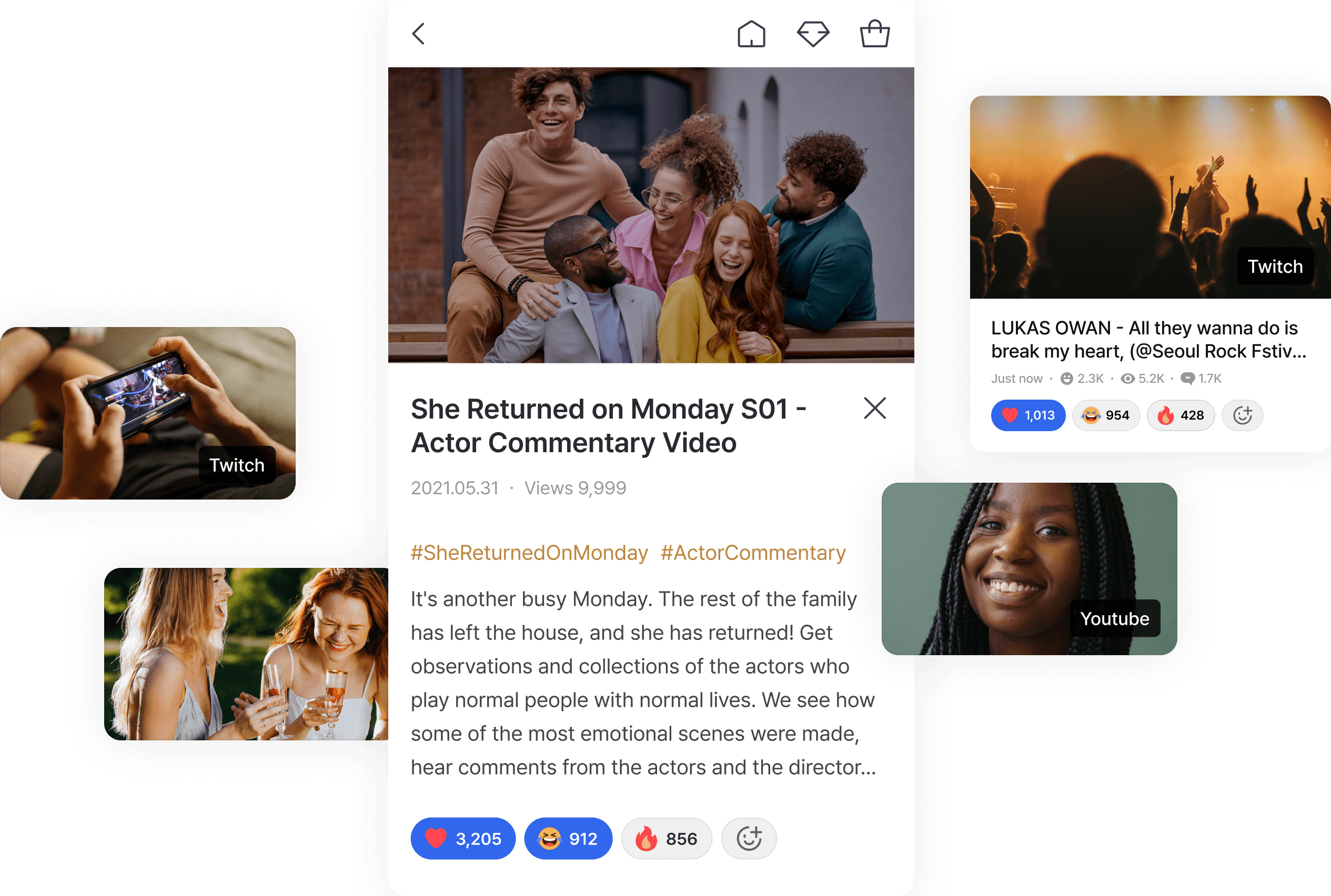 The b.stage content editor integrates
with Unsplash.
Enrich your content with free stock images.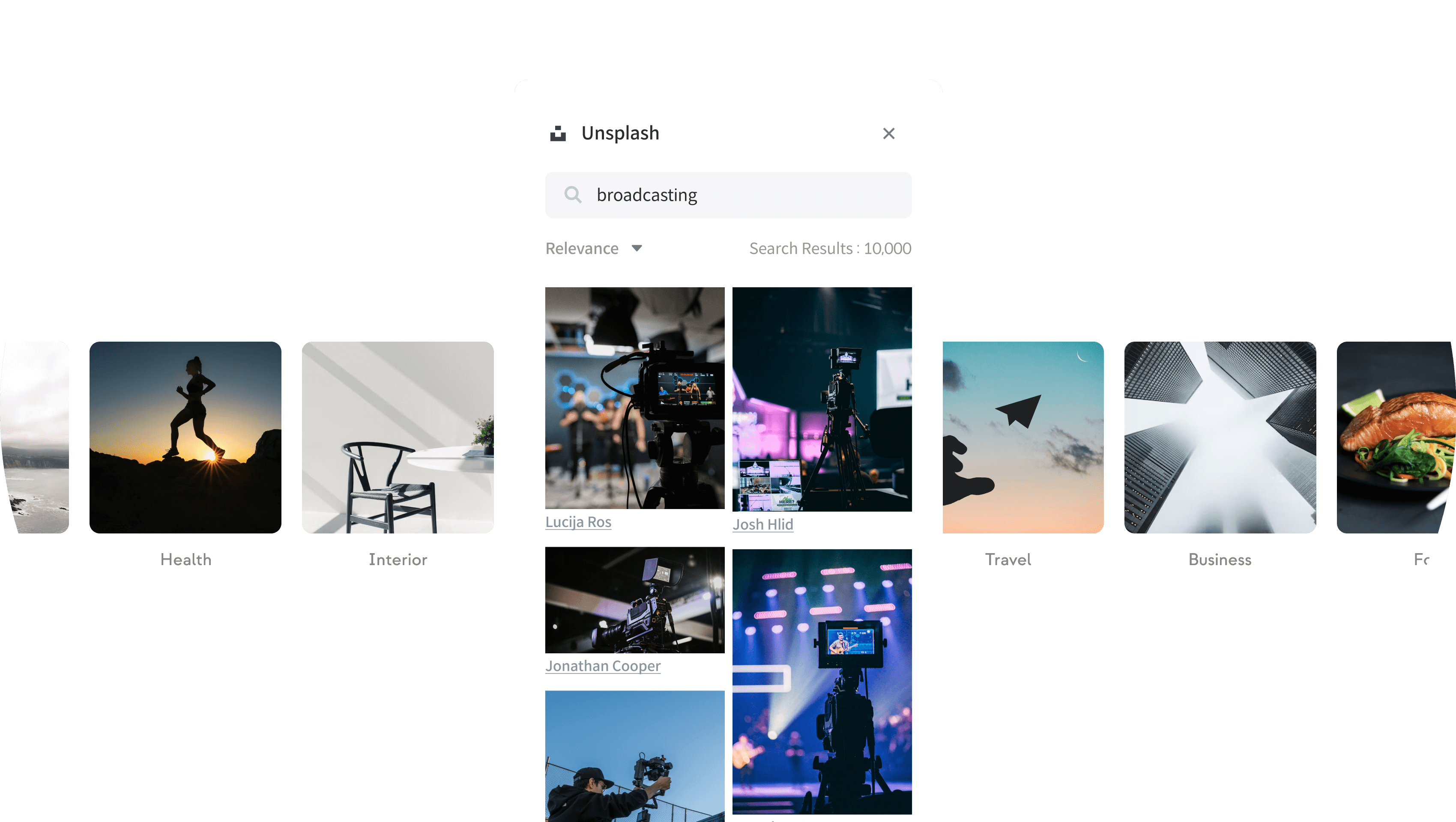 Engage directly with your
fans in your community
Gain access to fan reactions through
emoticons, comments, community boards,
surveys, and more
to help you plan
your next piece of content.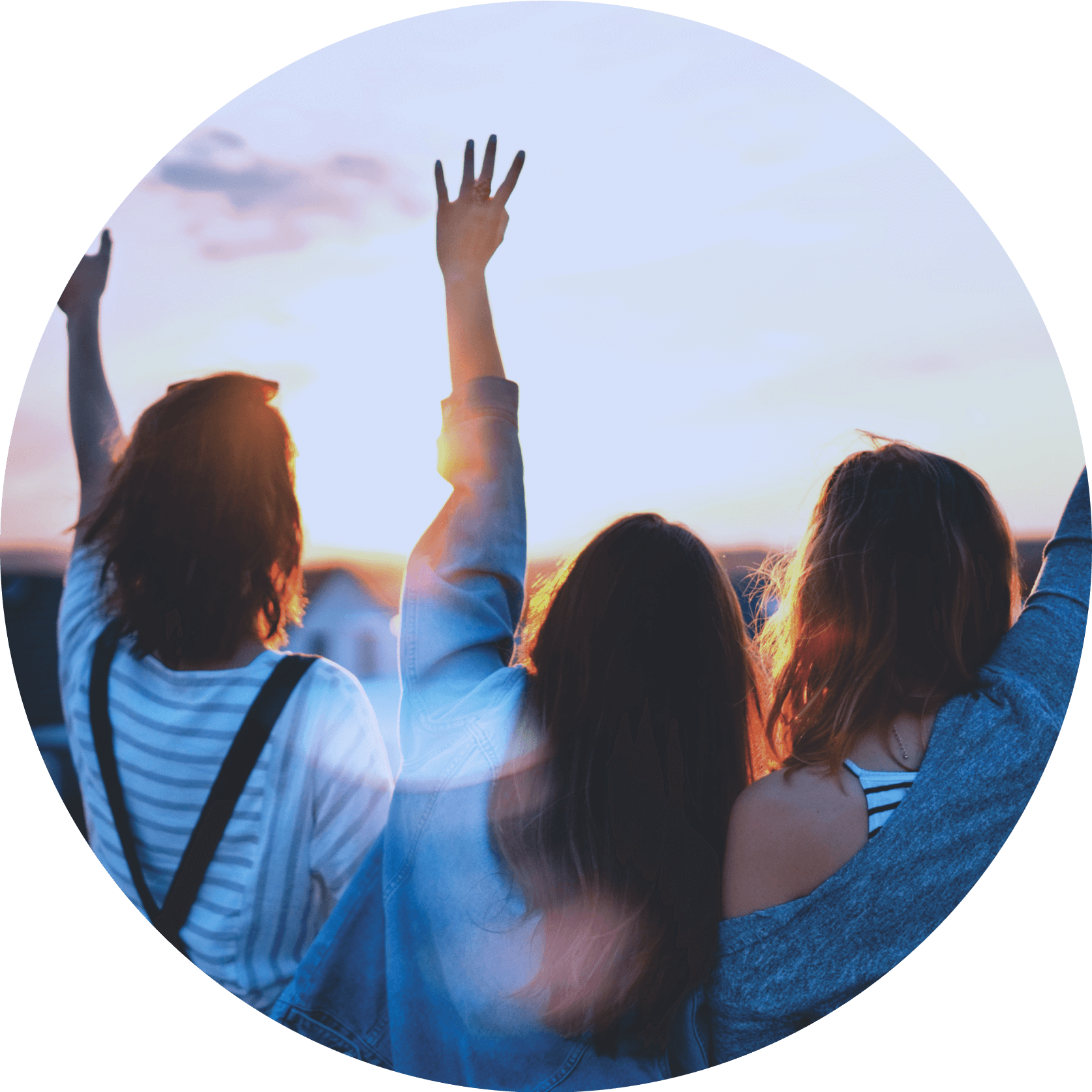 Monetize your content and reward your fans
Sell a wide range of products for
content fans, including merchandise,
online and offline events, and more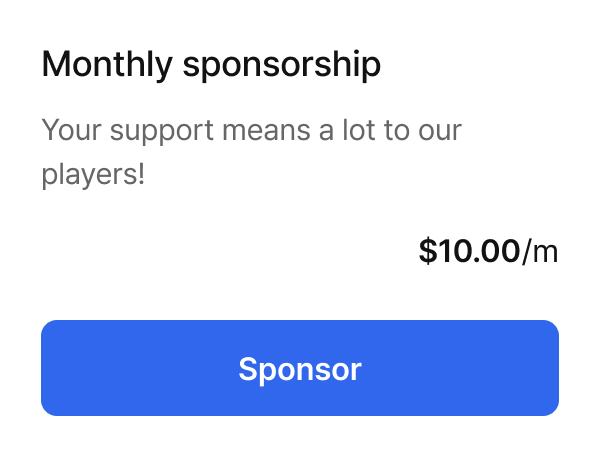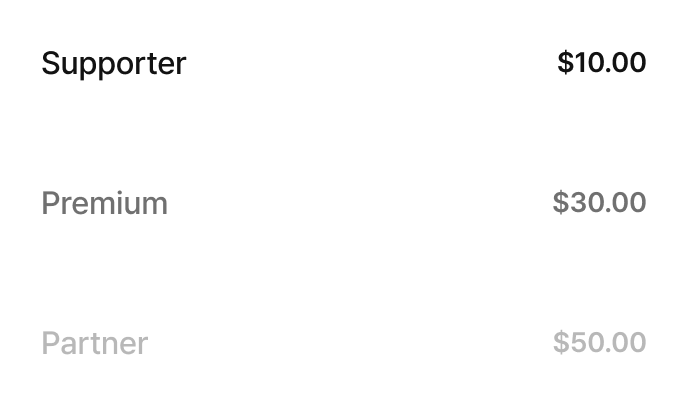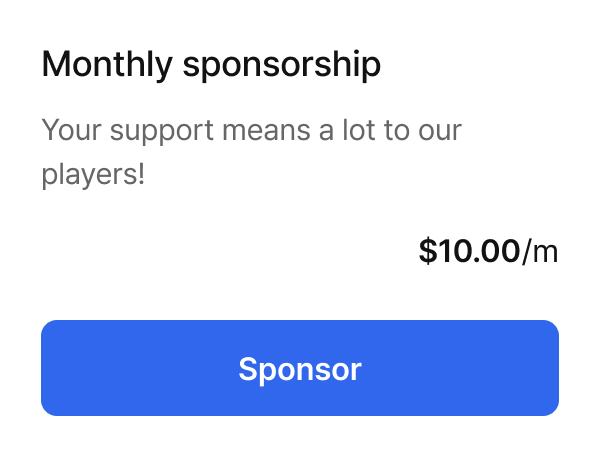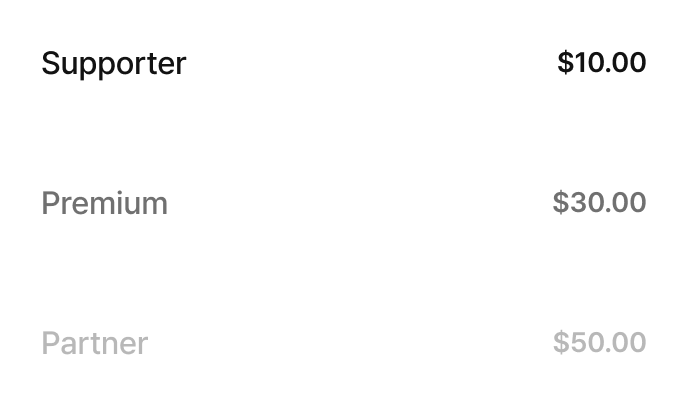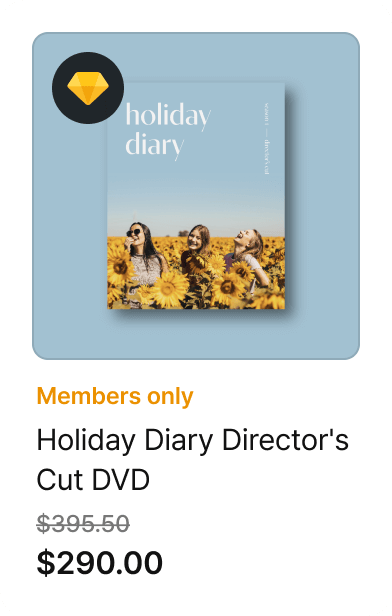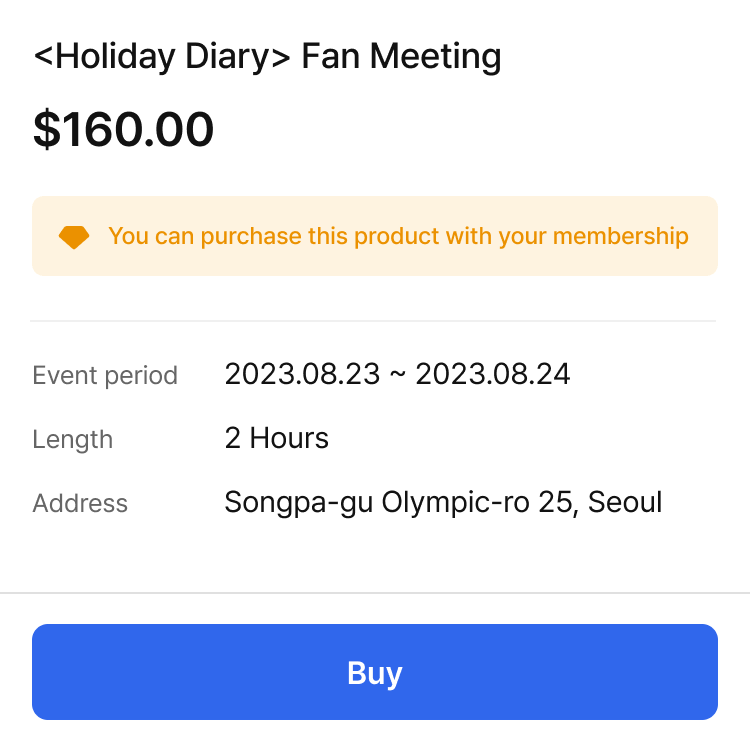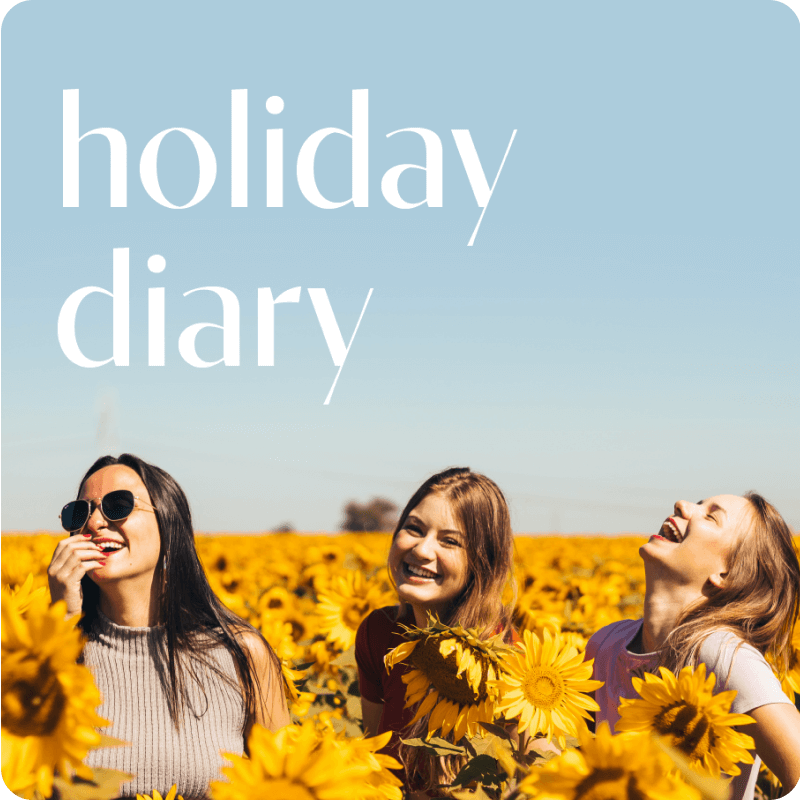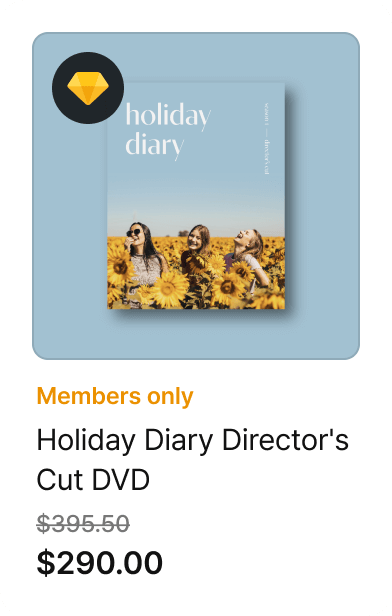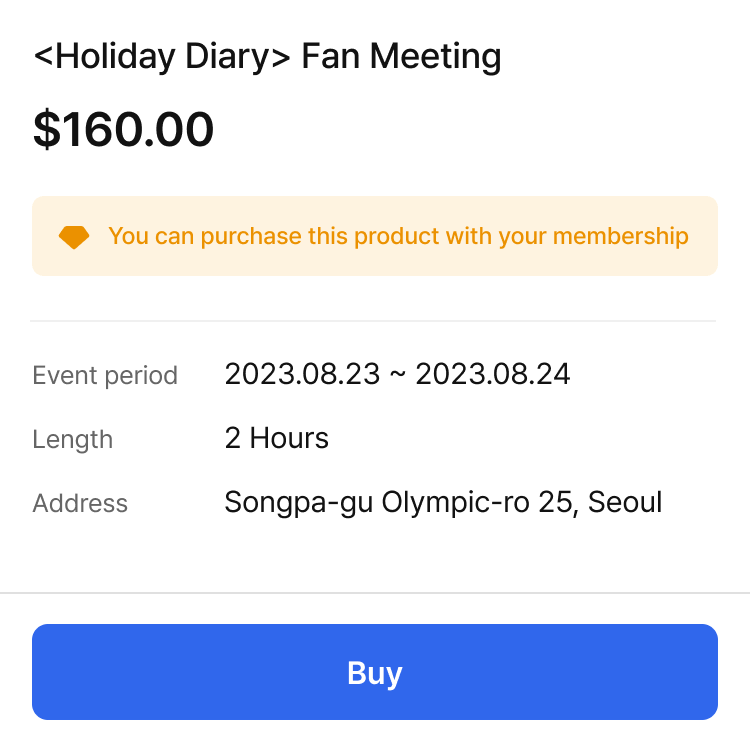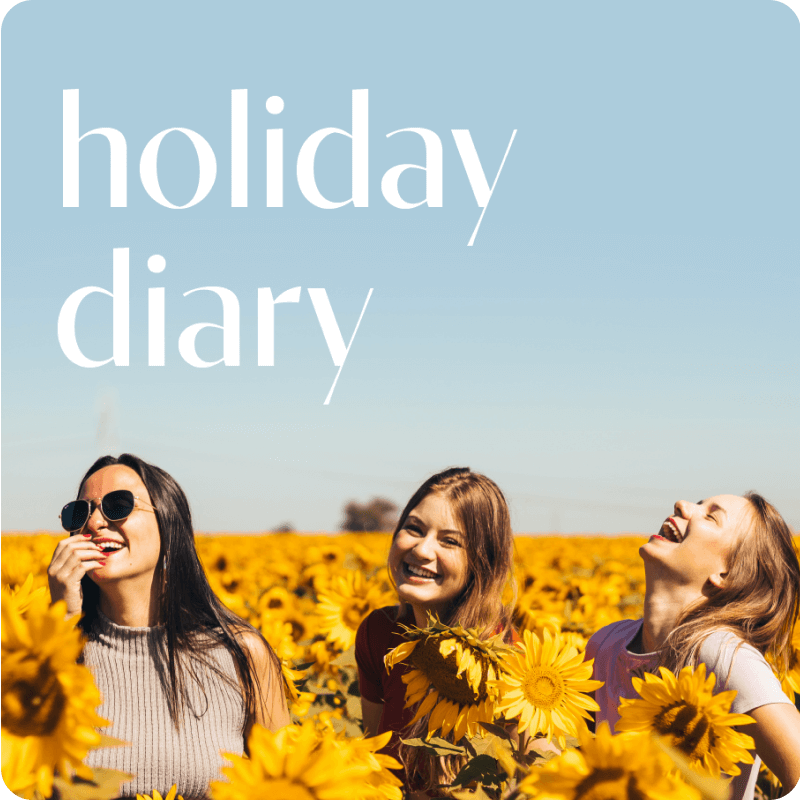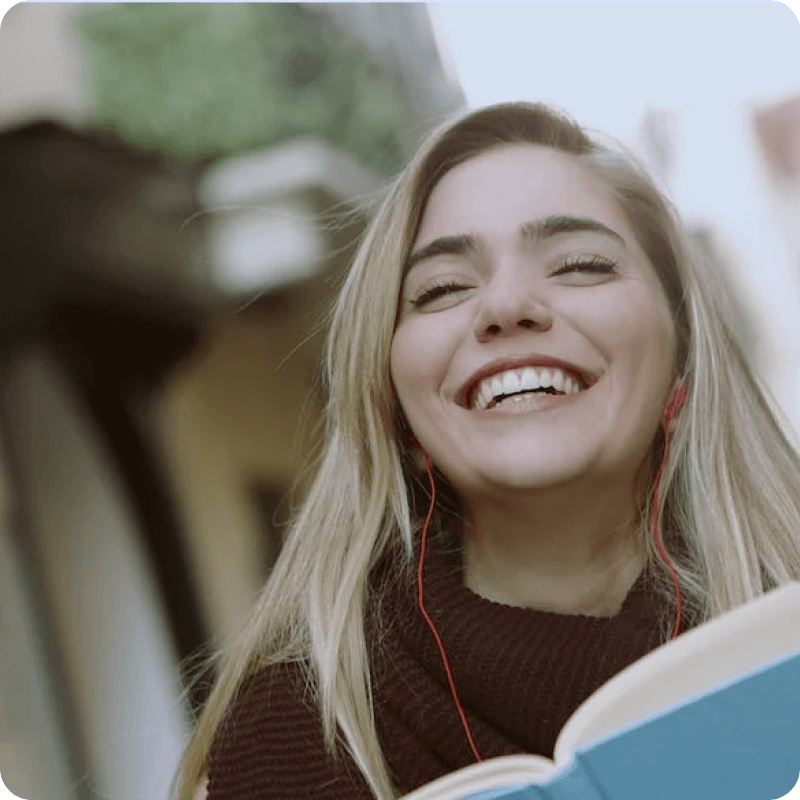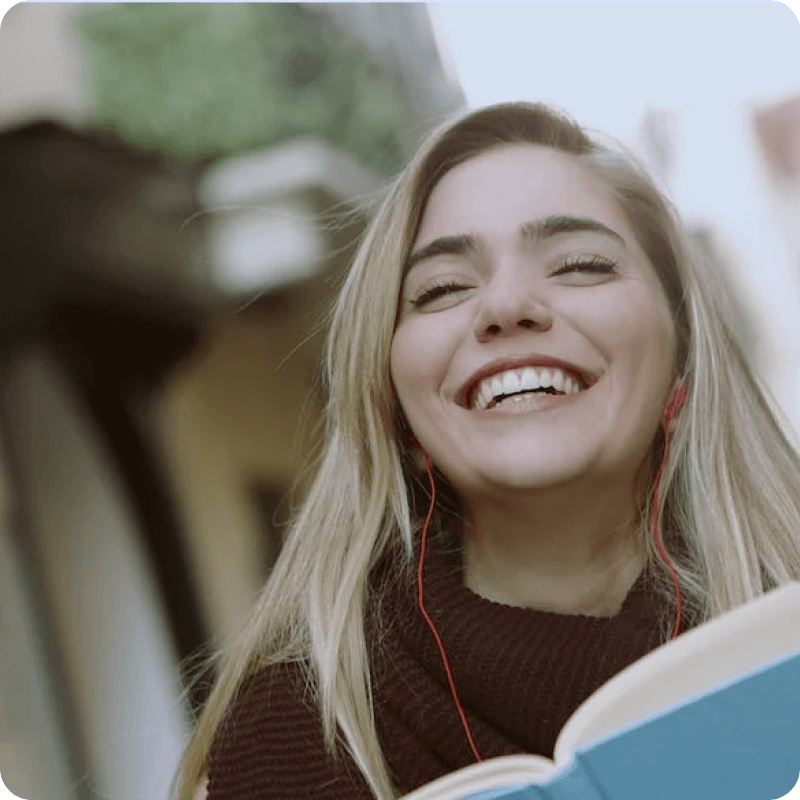 NFT
Digital Rewards
Pick and choose from the features
you need
to create your own
bespoke platform.
Just one b.stage is enough
for everything you need for your
fandom business.
Deliver merchandise, tickets,
and membership perks to your fans
with b.stage's eCommerce features.
The best part?
It's all happening right where you've been
able to connect so closely with your audience.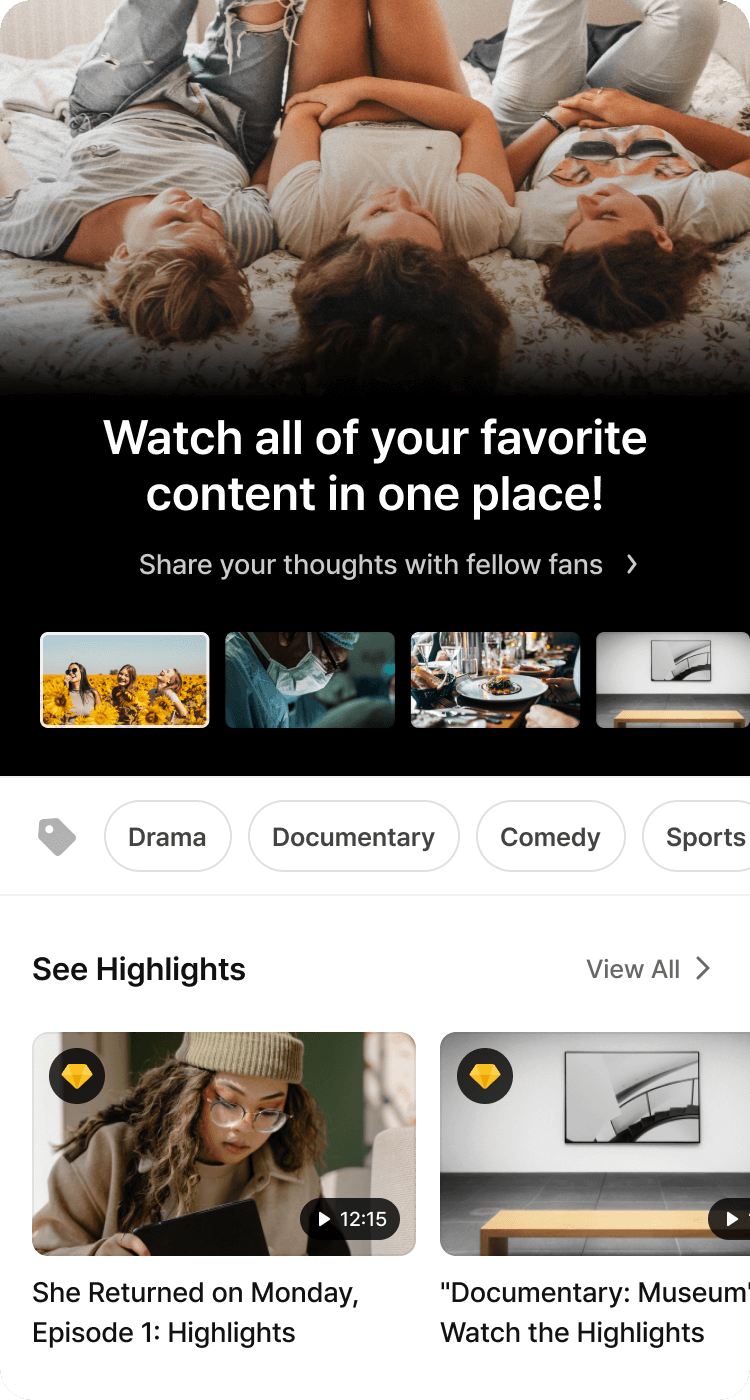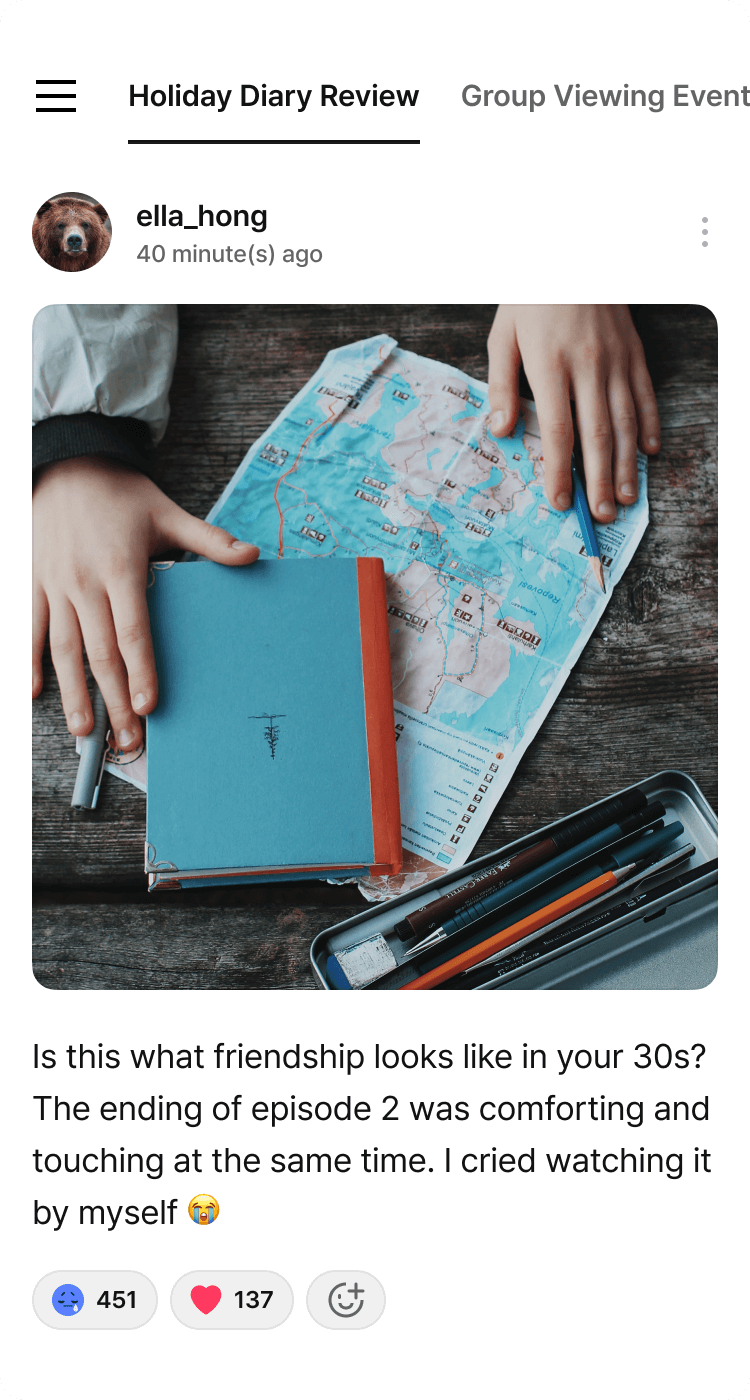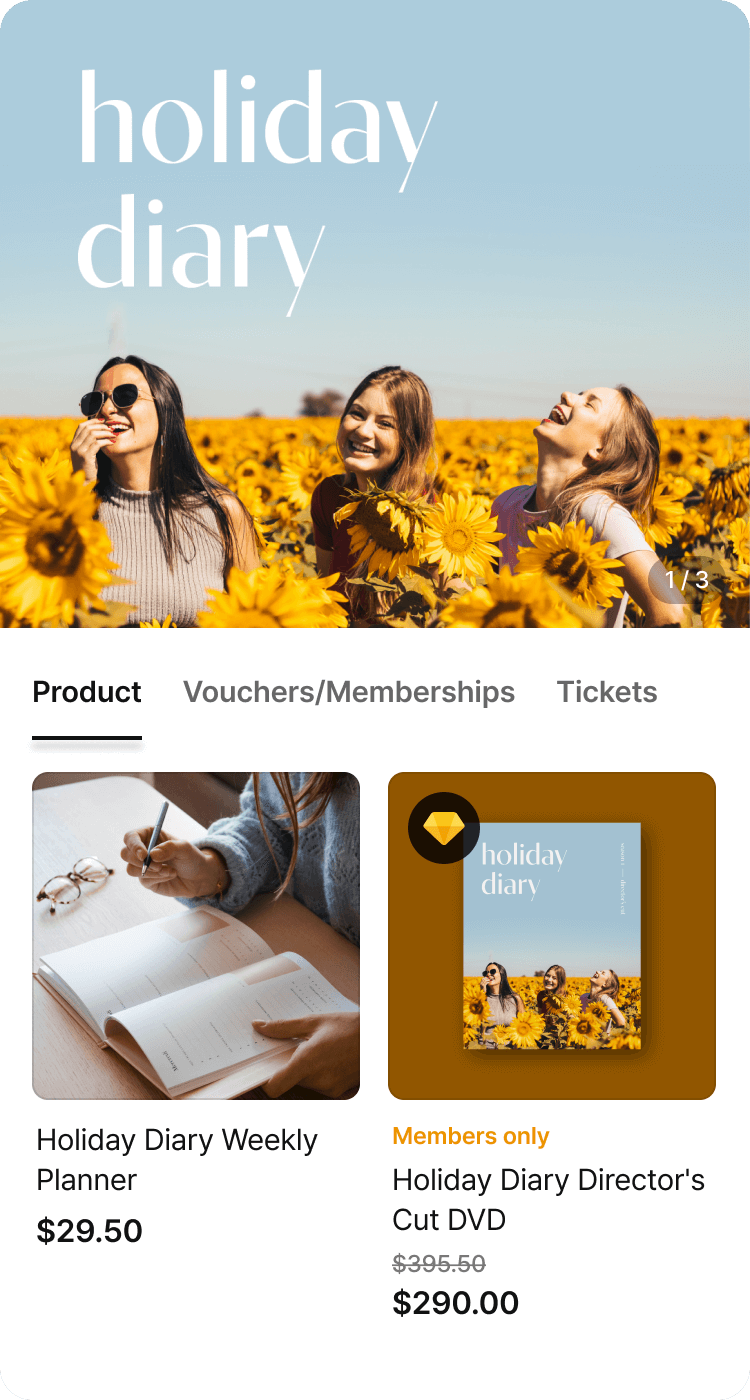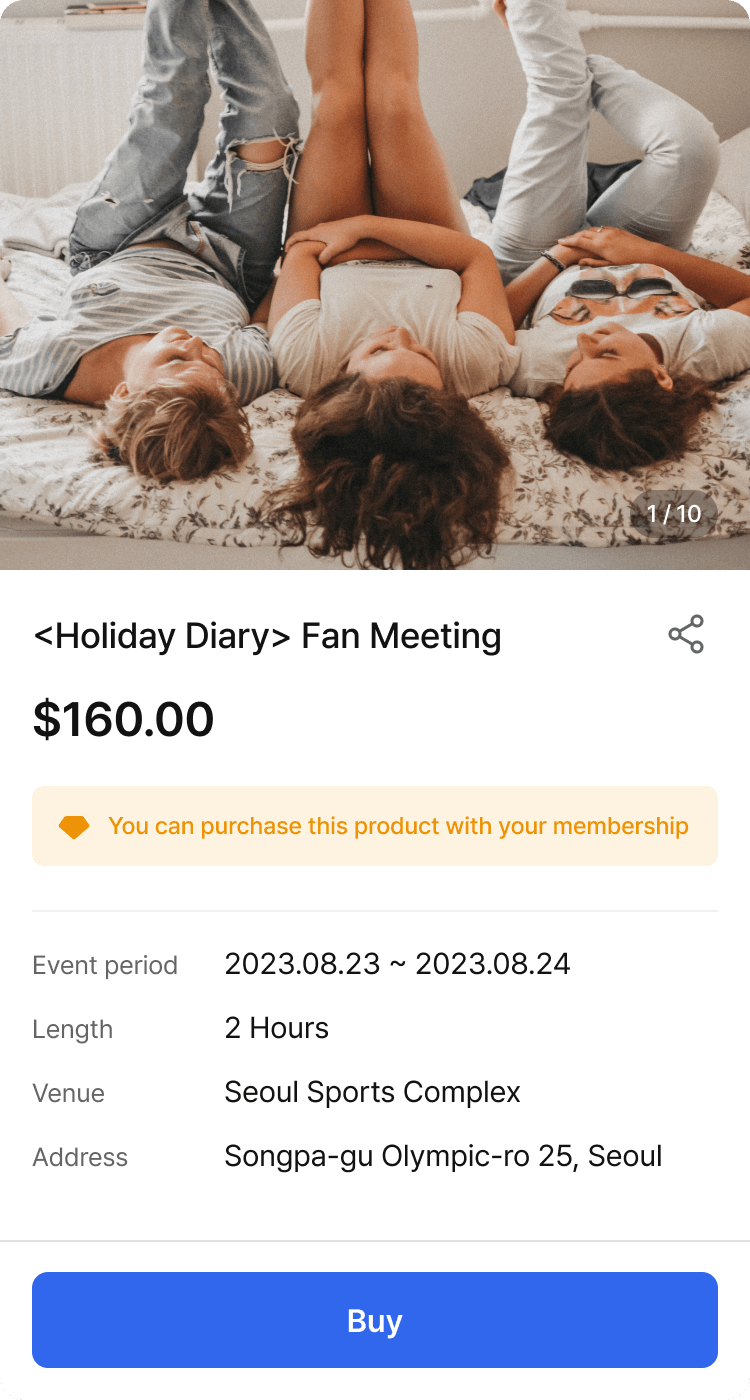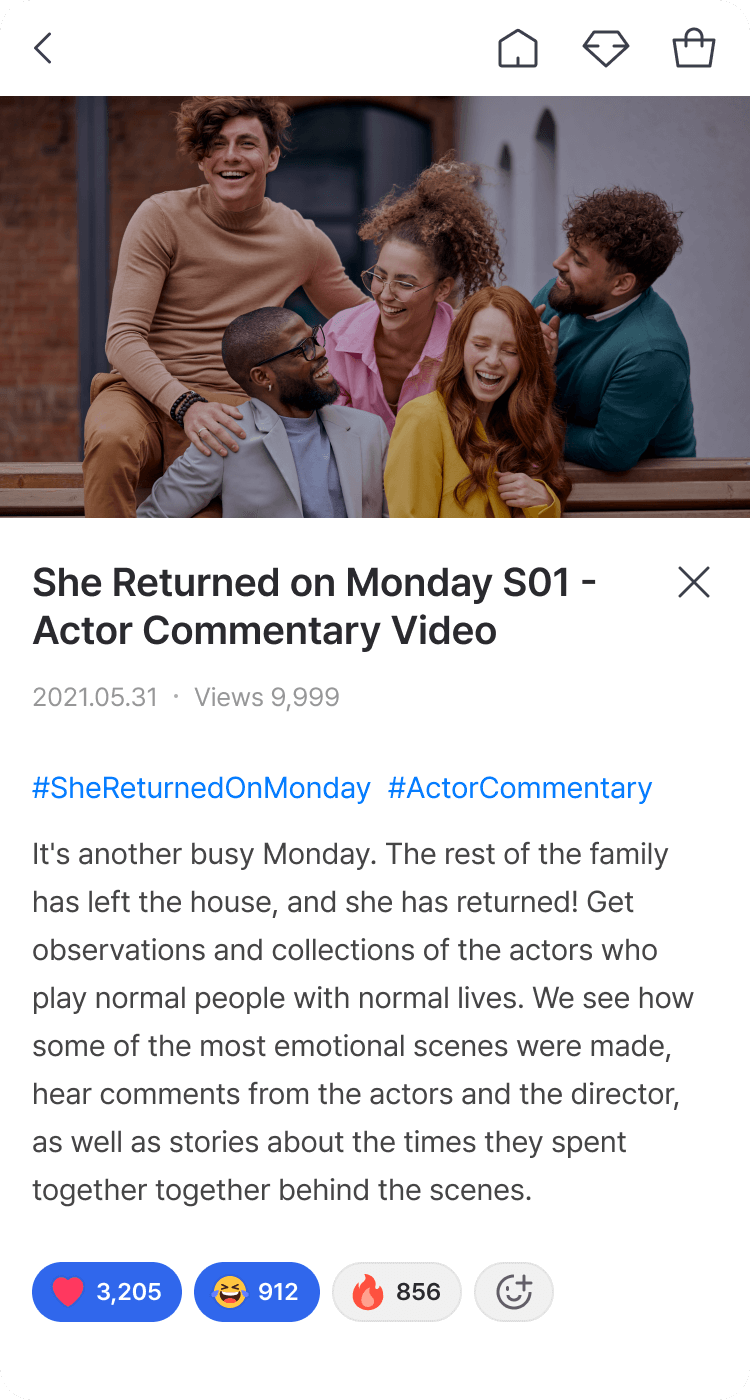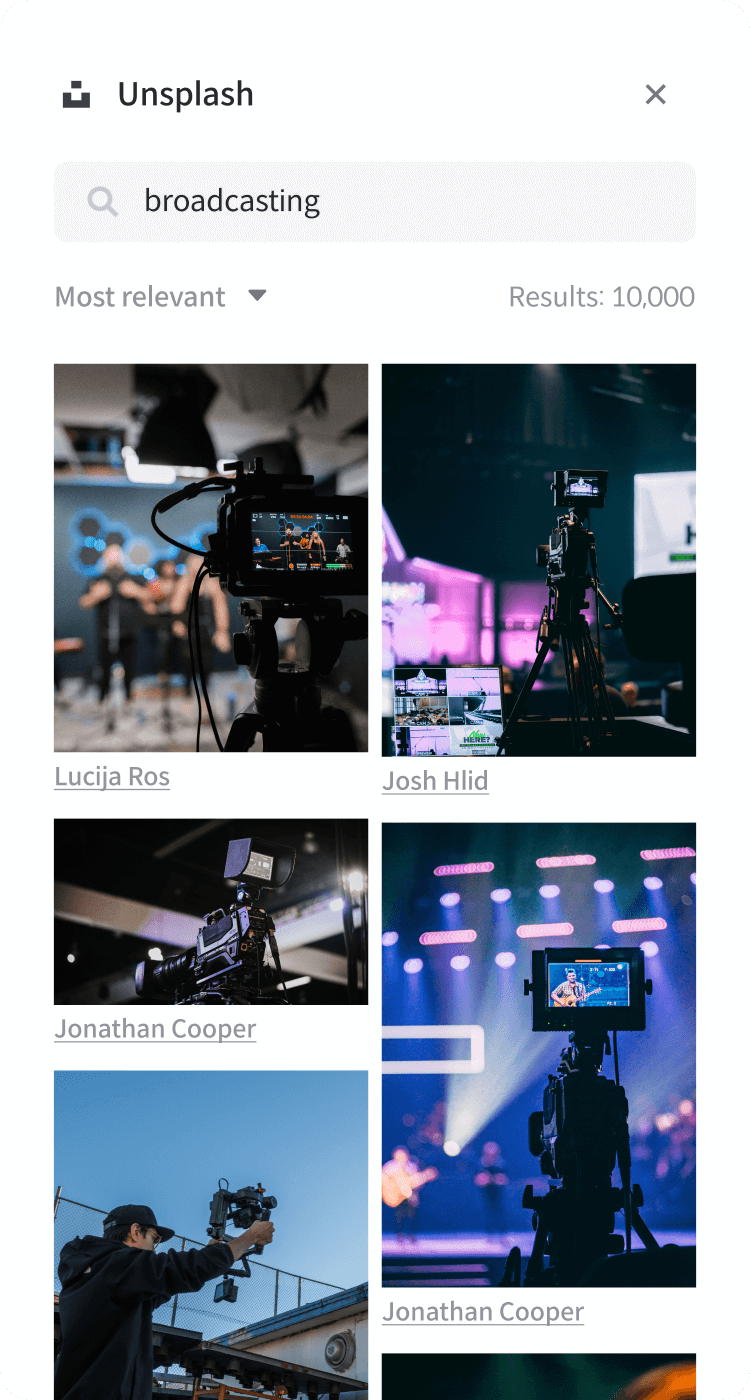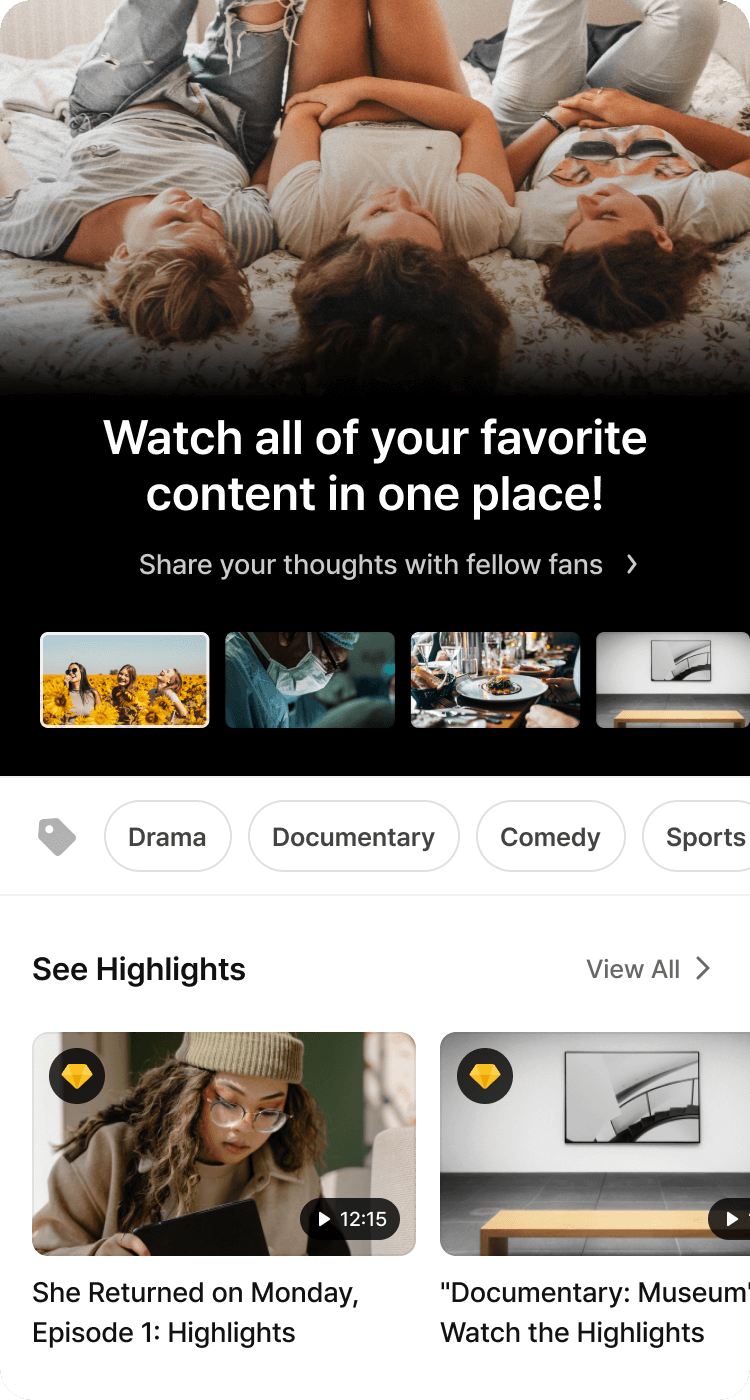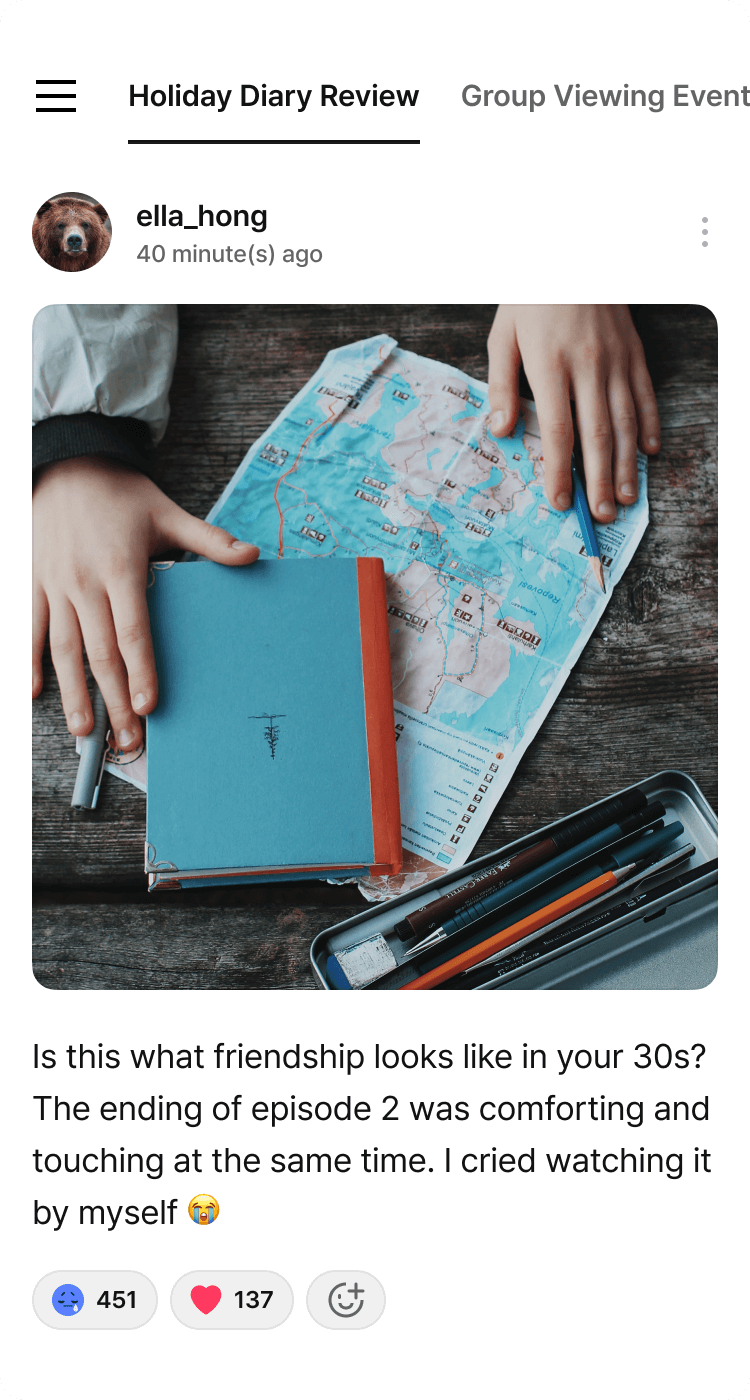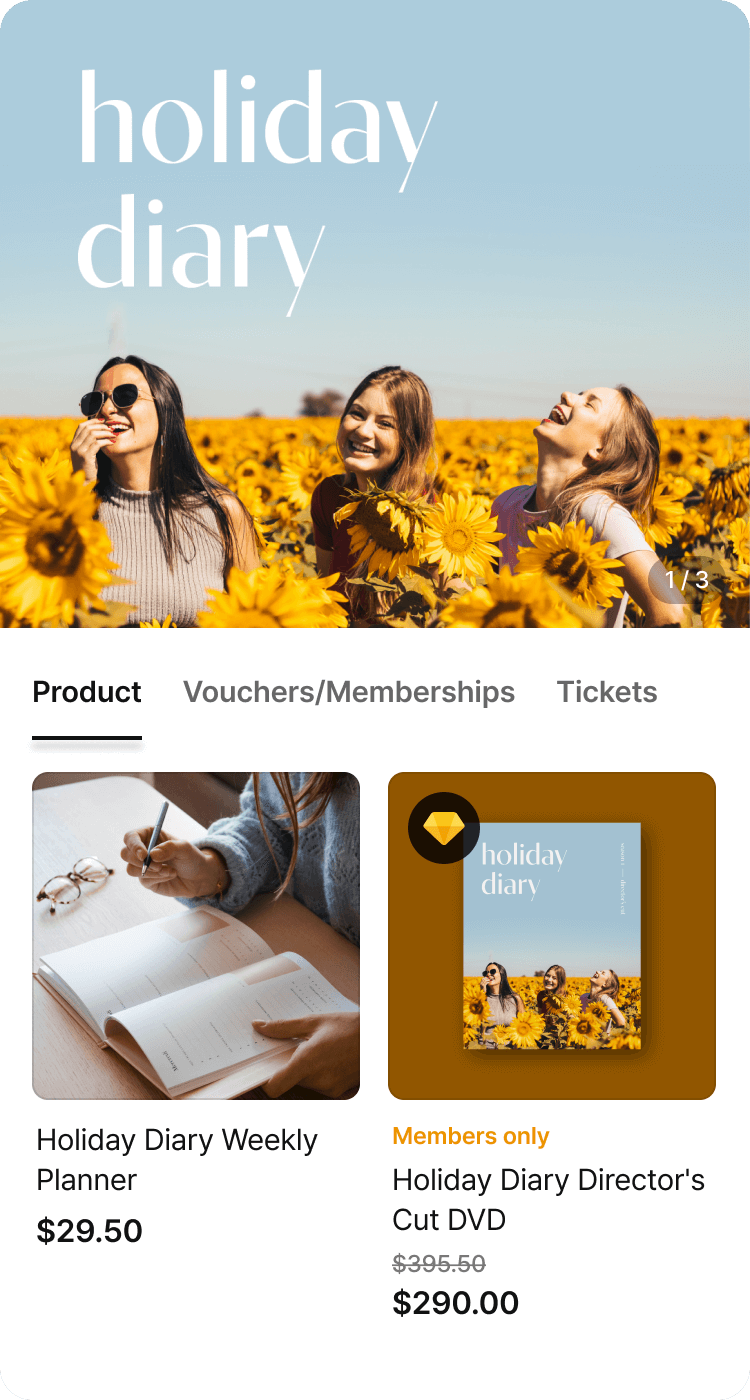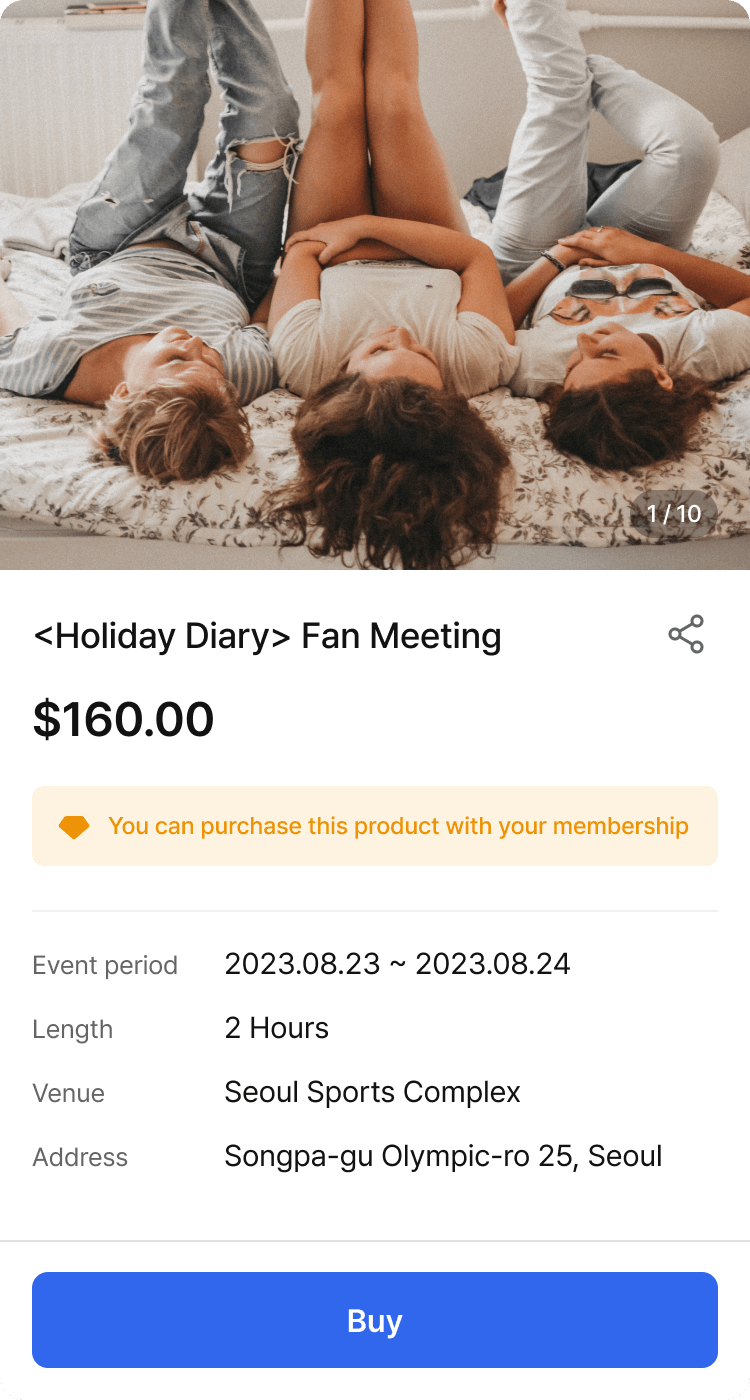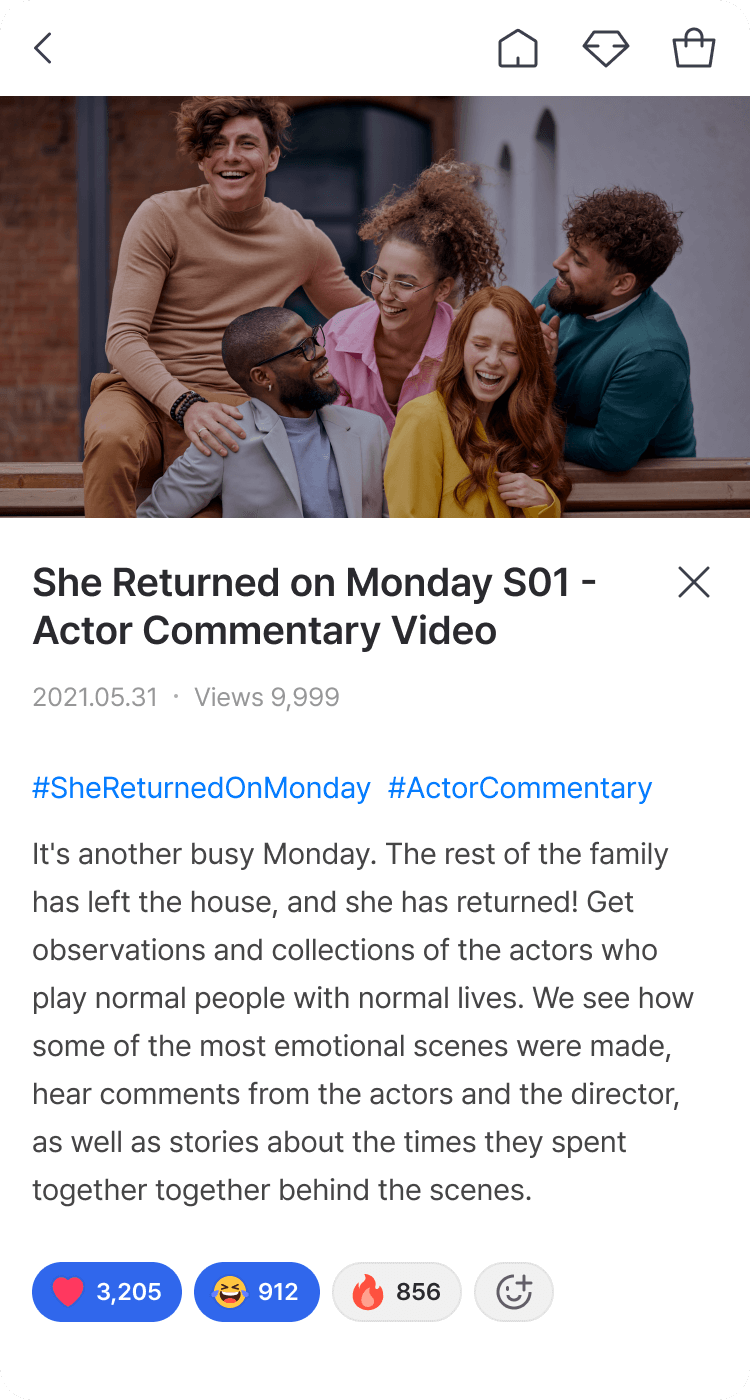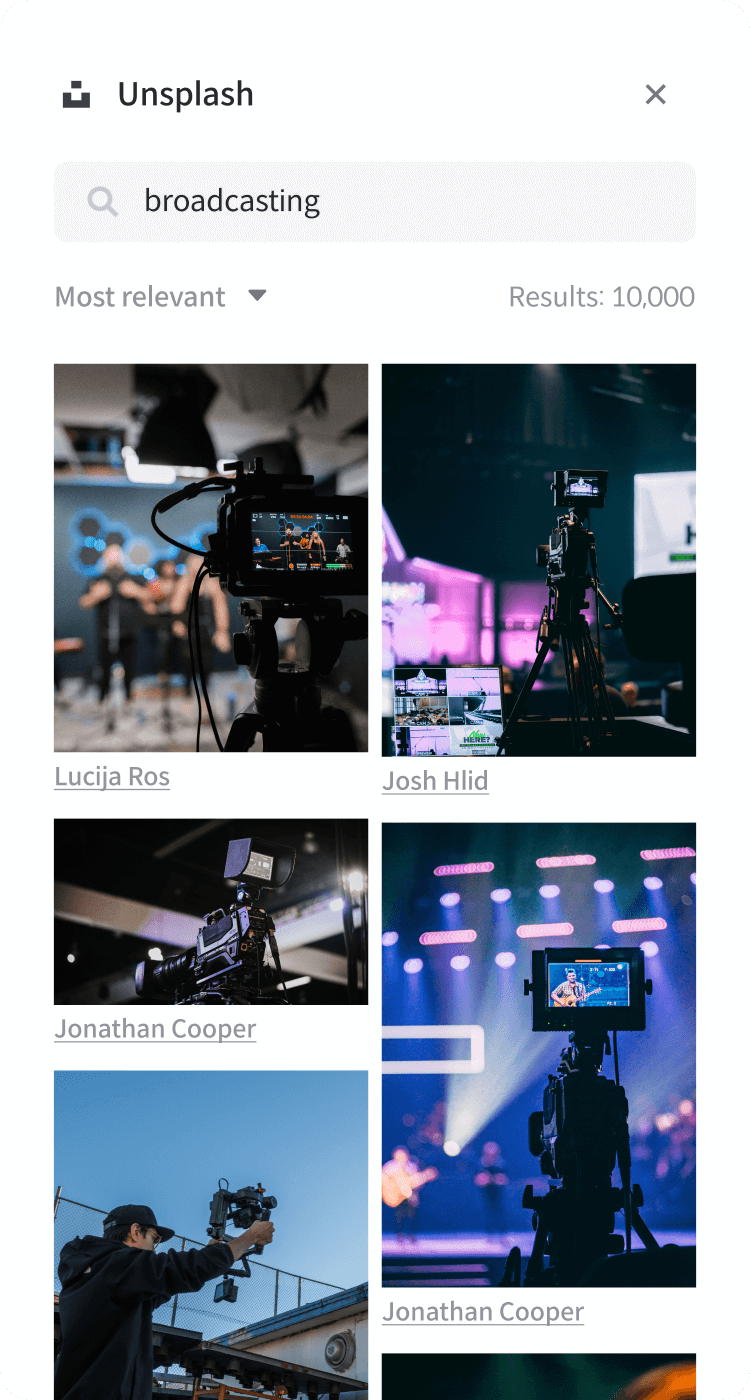 On b.stage,
you own the platform,
content, and data
To help you manage a data-driven and
sustainable business,
b.stage provides you
with access to raw data
and a convenient dashboard.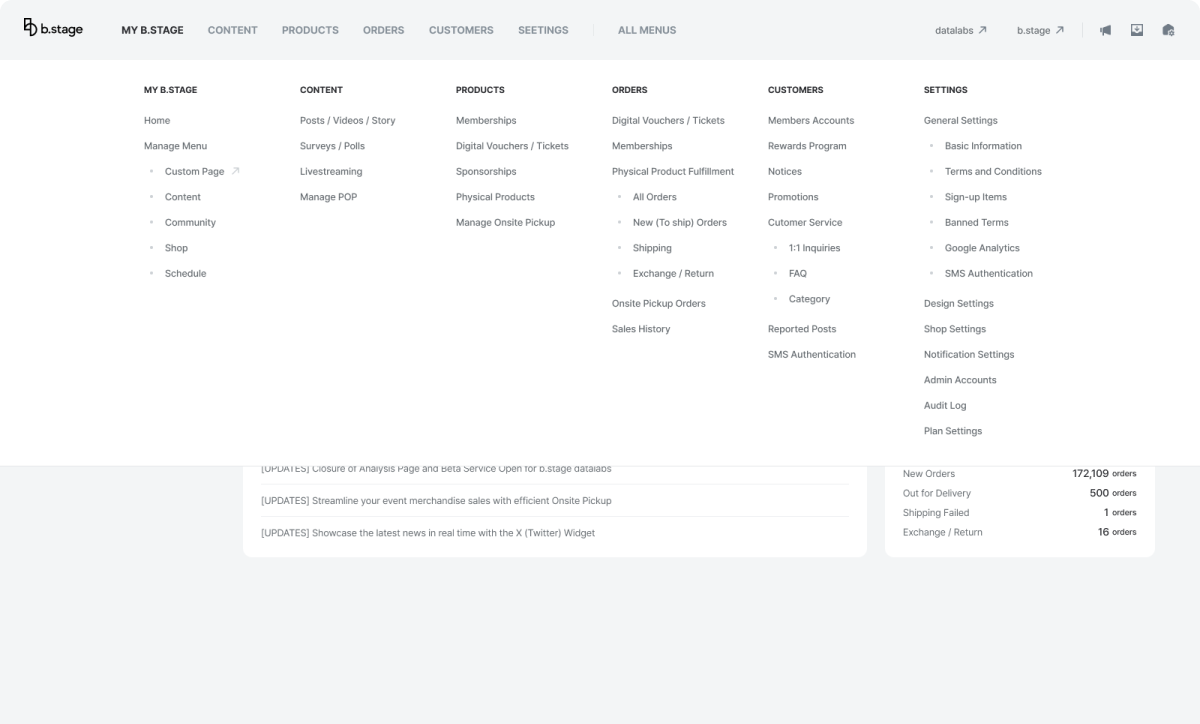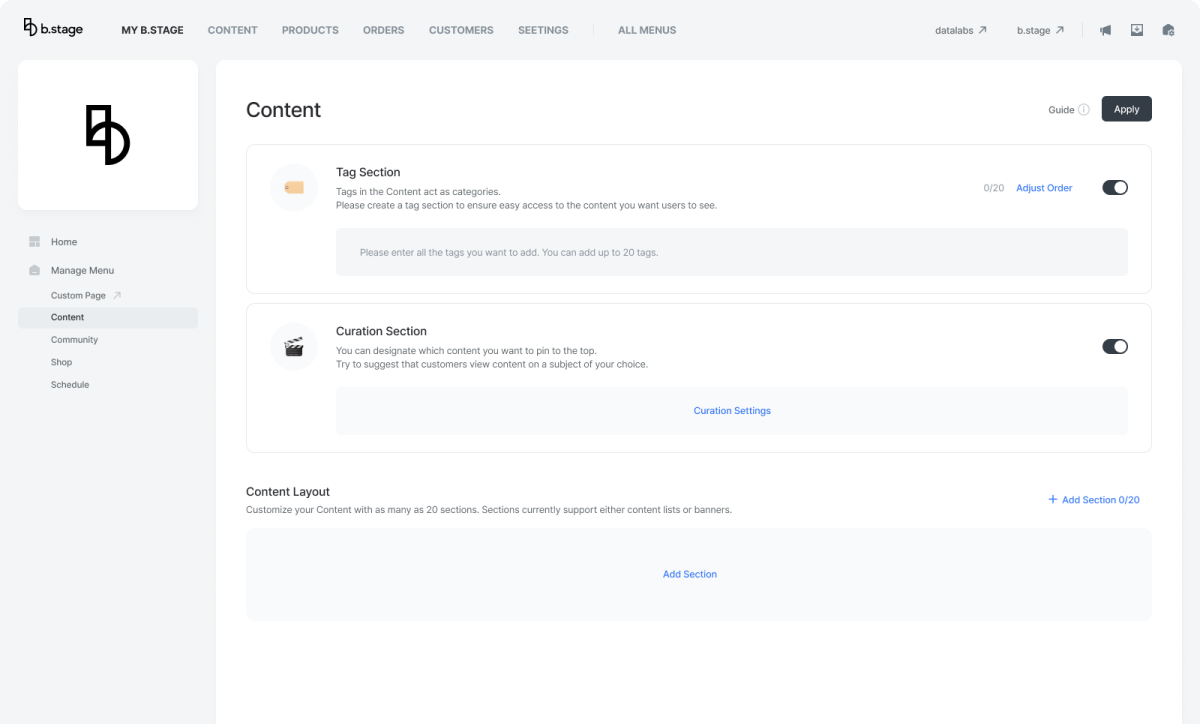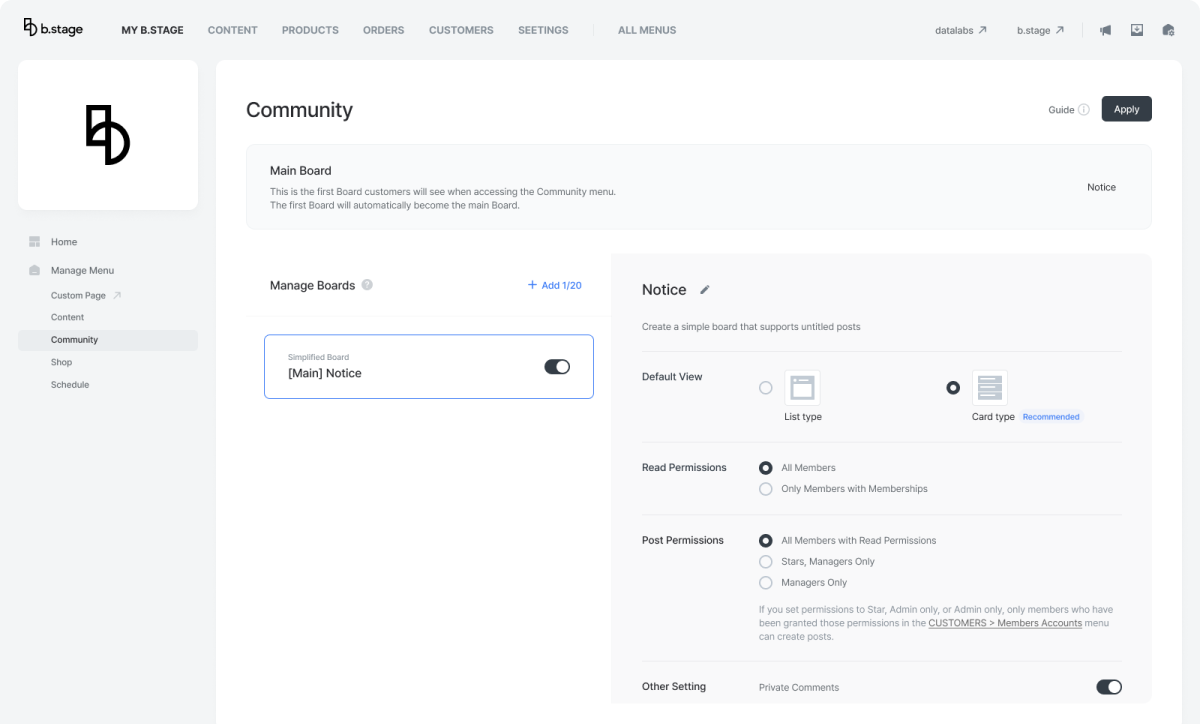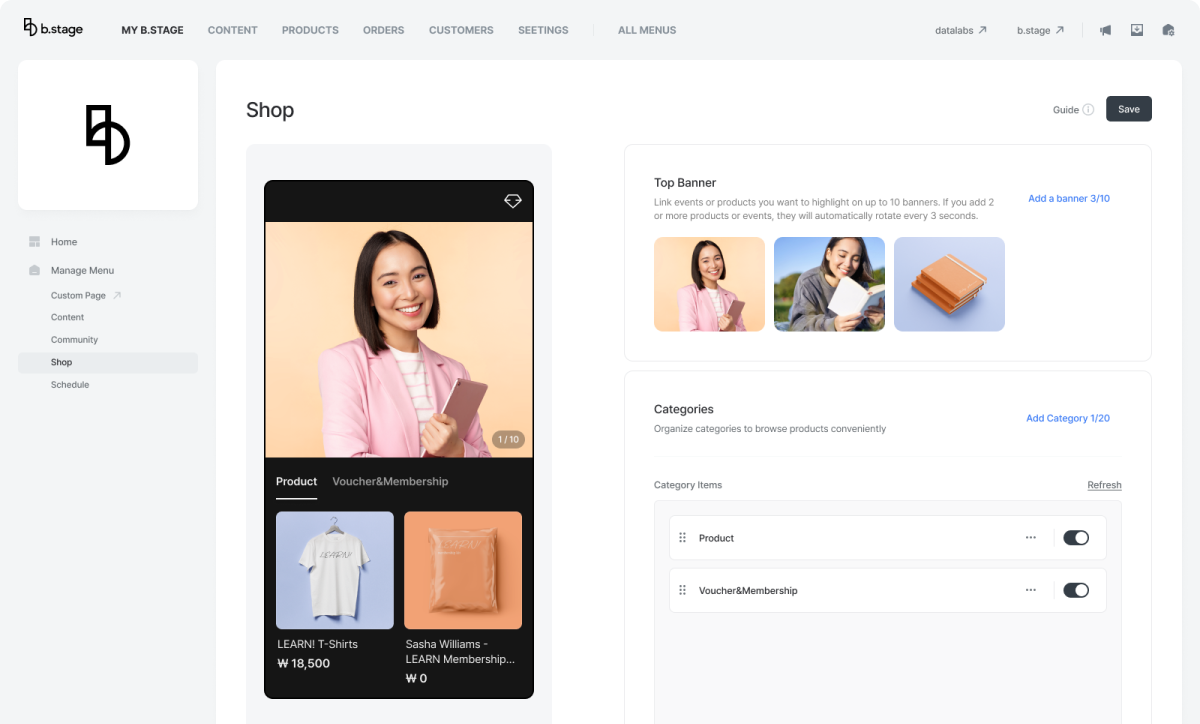 b.stage Owners
Owners from all kinds of industries
are connecting with fans
on their own bespoke platforms powered
by b.stage.